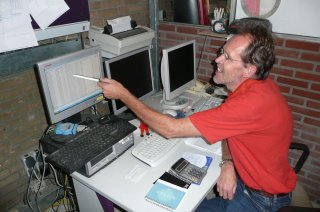 WP 3 Interpretation and decision
In this work package decision support systems and climate control systems are being developed.
With these systems the data gathered during the monitoring process on climate, presence of crop attackers and disease indicators, will be processed and analysed. This will result in an advice on measures to be taken.
- Unfortunately, your cookie settings do not allow videos to be displayed. - check your settings
- Unfortunately, your cookie settings do not allow videos to be displayed. - check your settings